Festival of Small Halls
Emplacement:
Island-wide, l'île du Prince-Édouard (
Voir la Carte
)
Dates:
Juin 14, 2012
-
Juin 24, 2012
Website:
http://www.smallhalls.com
Détails du Festival:
Traditional Music, Dance & Storytelling. An Exceptional Island Experience.
With more than 50 performances through 11 days in June, in more than 35 rural community halls, the Festival of Small Halls is a critically acclaimed traditional music, storytelling and dance festival that will have your toes tapping across the Island.
The Festival of Small Halls brings exceptional shows to treasured places many Islanders have not yet discovered. Many performers will be returning to the small communities and rural stages where they danced their first jig or plucked their first string. A wonderful medley of roots and old time music will take place in ancestral rural halls of all shapes and sizes.
Recognized in 2011 & '12 as an East Coast Music Award nominee for "Event of the Year" and winner of both the 2011 & '12 Music PEI Event of the Year, the Festival mixes music and dance from PEI's rich Irish, Scottish and Acadian cultures, along with the Island's proud tradition of singer-songwriters and the equally deeply rooted culture of classic storytelling.
June 14-24, 2012. Tunes, Songs, Stories - Small Halls.
Video du Festival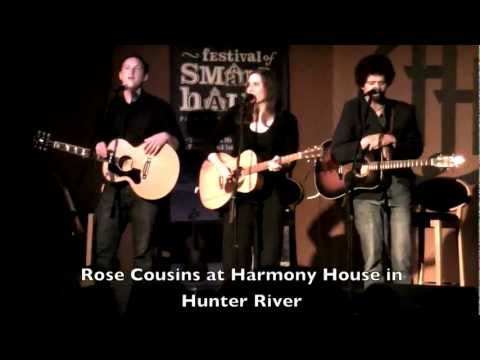 Photos du Festival de fans
Upload Your Photo
Racontez votre histoire du Festival